SUBSCRIBE: YouTube.com/DavidTempleAuthor
...soon to become "TheThrillerZone"
Related Videos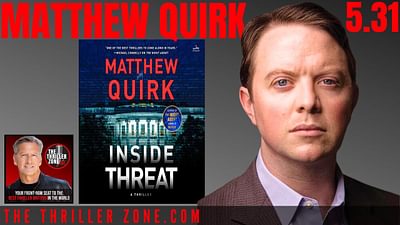 On today's 136th episode of The Thriller Zone, we welcome Matthew Quirk, the brains behind Netflix's smash series #TheNightAgent, and his latest ripped-from-the-headlines #politicalthriller INSIDE THREAT. Matt is an engaging, intelligent, and hilarious man with intrigue, life stories, and jokes to spare. He's easily one o...
On today's 135th Episode of The Thriller Zone, our second Bonus Episode this month, I'm pleased to welcome the multi-talented author, Alisa Valdes, author of Hollow Beasts. Her latest thriller follows protagonist Joni Luna, a woman who, after a long stint in academia, leaves Boston for the wilds of New Mexico to start a n...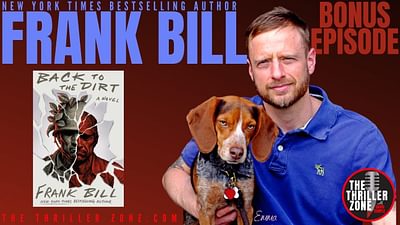 On today's Bonus Episode of The Thriller Zone, I welcome New York Times bestselling author Frank Bill. Frank has written a rough-around-the-edges thriller called Back To The Dirt. Rough, because it's scrappy. Don't let the puppy on the photo fool you; his prose is chock full of ass-kicking, take-no-names grit. Give a list...