Watch then join us on TheThrillerZone.com Thursday 3.31
Related Videos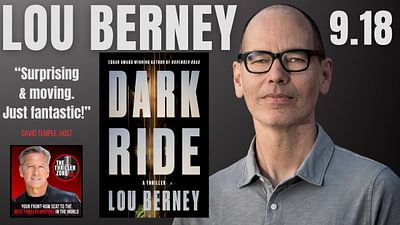 September 18, 2023
00:37:24
On today's 150th episode of The Thriller Zone, we welcome Lou Berney to discuss his latest thriller DARK RIDE. Here are what a few notable authors (and one podcast host) has to say about this heart-wrenching thriller. Don Winslow calls it "REMARKABLE!" TJ Newman calls it "BRILLIANT!" Lisa Unger calls it "BREATHLESS!" Kent...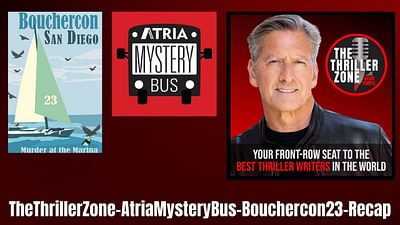 September 15, 2023
01:09:40
On today's 149th episode, we feature SIX authors of various stature. Some are legends. Others, legends in the making. Either way, six of the authors in the Atria Mystery Bus/Simon & Schuster family, have come together for brief conversations, face-to-face, with me to talk about their latest works at the Bouchercon 23 even...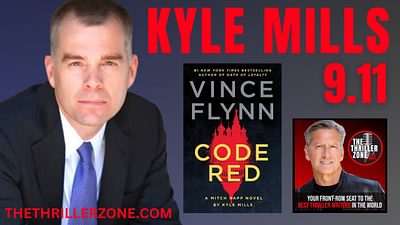 September 11, 2023
00:54:44
On today's 148th episode of The Thriller Zone, we're thrilled to welcome New York Times bestselling author Kyle Mills. Kyle is the superb author who took over the Vince Flynn legacy series of the Mitch Rapp stories. And today he speaks about his latest thriller CODE RED, and how he plans to hand off the series to another ...